04.05.2016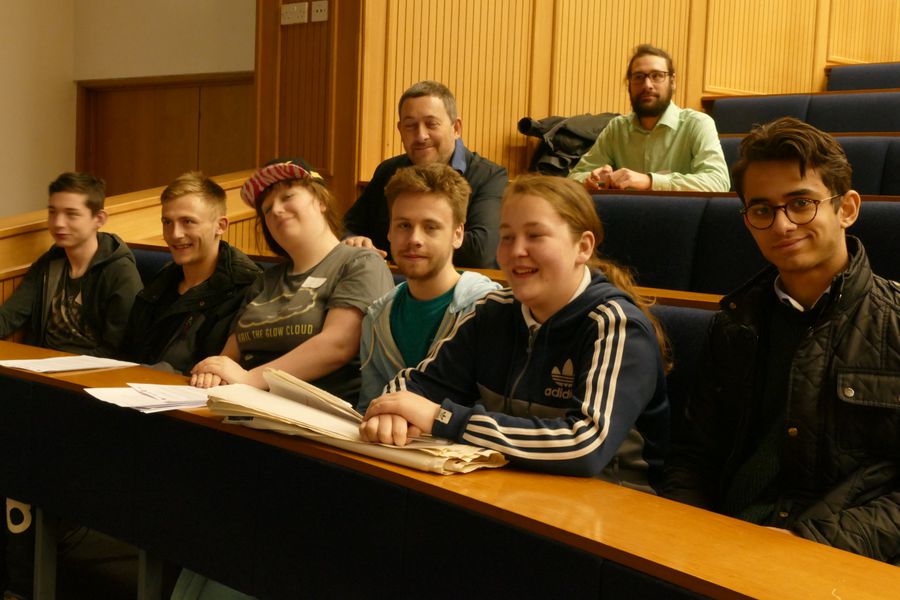 On Friday the 22nd April six of the young commissioners along with Jim and Suraya, met up at the University of Central Lancashire (UCLAN) to hold a seminar discussing the children's commission on poverty.
The event started at 10.45 where there was an introduction and a welcome to the event, this lead on to a chat from the UCLAN young researchers which is a group of disabled young people that meet up as a group to concentrate on the participation and stigmatisation of disabled young people. After UCLAN held their presentation we had a short chat with Professor Tess Ridge from the University of Bath. The UCLAN group then held a small group activity, we had to split into groups of five and decide on three statements of which we would like to change. Once we had done this we made paper planes and threw these recommendations to see who's went the furthest, this proved that although we had the same resources often some people may not get as far as others in the same situations. They held this activity to show often some people because of a particular reason such as a disability may not be taken as seriously as another person.
After this activity Professor Griet Roets from the University of Ghent then got up to do a small presentation and discussed how some things are different within different countries. To finish off this presentation Caitlyn and Luke then got up to briefly explain what the children's commission is, how we got involved and read out our twelve recommendations.
After lunch we then went up to a room and held a workshop. The workshop consisted of several flipcharts to show the journey of the commission. Olli, Cyrus, Luke, India, Yousif and Caitlyn then covered a section of the journey; the group of people that came to the workshop worked their way around the room to the different sections and asked questions about the meetings and asked for a brief description of what happened at each section of the journey.
To finish the event everybody in the room split into four groups and had 10 minutes to ask the panel a question, the panel would then rotate to a different group every ten minutes. Luke and Caitlyn were on the panel with Jim from the CCP group. Every group had to think of one question for each group, the question is something they felt strongly about and something they wanted to know an answer to, for example one group asked "Do you believe that young people are often victimised within societies because of their age due to stereotyping?" We then let every member of the panel have their opinion on this issue.
We then had one final speech from Cath Larkin before everybody headed off home!
This event allowed us to tell other people what the commission is and what we do, it was also good to spread the word about the children's commission to people who may have had no previous knowledge of what we have done. It was also a good opportunity to speak to another group of young people like us who meet up and try to make a difference within a topic they feel strongly about, and hear what they have done within their group.